The tomato plants are growing taller every day and starting to bloom.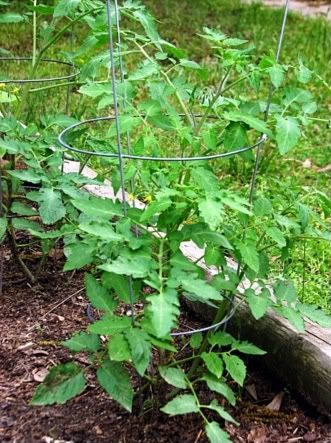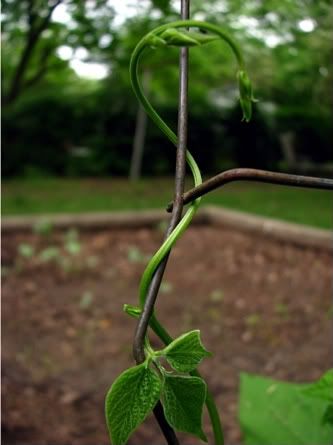 The beans are starting to climb the fence.
And the cucumbers are getting leafier by the day.
So far the garden is surviving what seems to be turning into Arkansas' version of a monsoon season! Right now Patty is the only one really enjoying the flooding in the backyard.