I can't believe how fast everything is growing now! It seems like since it finally stopped raining everything is thriving.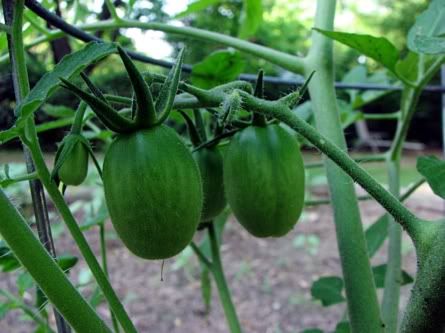 Cucumbers, with a row of okra in the background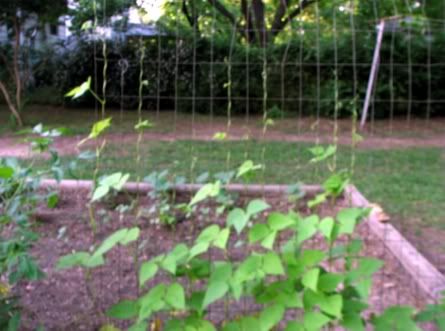 A very blurry picture of how tall the pole beans are getting--
I was just too lazy to go out and get another shot!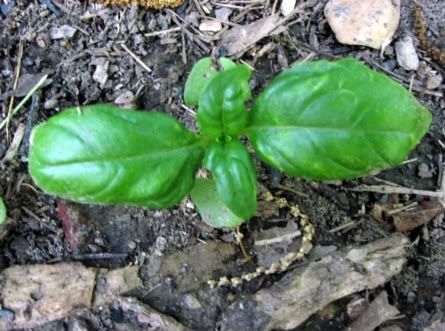 The basil is finally poking up!