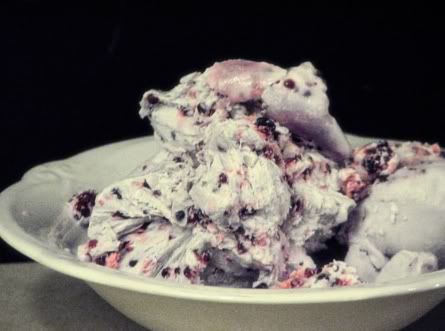 Ingredients:
Directions:
Crush the berries and the sugar to the desired consistency, and stir into the egg and cream mixture.

Freeze for four hours and serve.
I made two batches, one with the very small harvest of blackberries (pictured above) from my backyard this year and one with blueberries from my Uncle's blueberry farm. Yummy, yummy summer treat--and easy!