It has really taken off from the bare patch of soil a couple of months ago.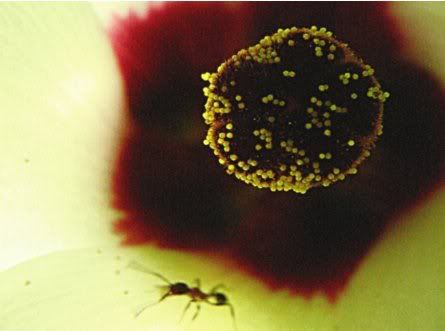 The ants ants are climbing all over the okra plants, but it doesn't seem to be hurting them.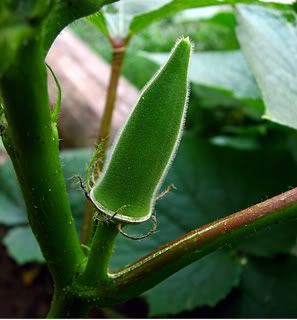 I picked 2 pieces of okra today and should have some more over the weekend. Enough to make my mother try fried okra when she comes up on Tuesday to go to the farmer's market with me and then teach me how to can my cucumbers.
The cucumbers are growing like Kudzu.
I finally had to find something to stake the tomato plants up even higher.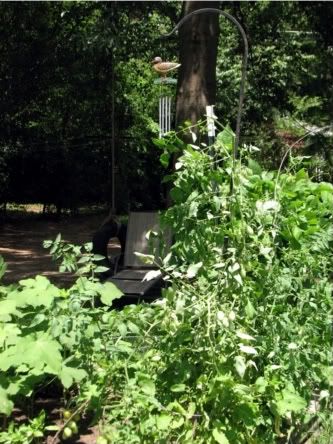 The bean plants are growing like crazy but not really producing much beans.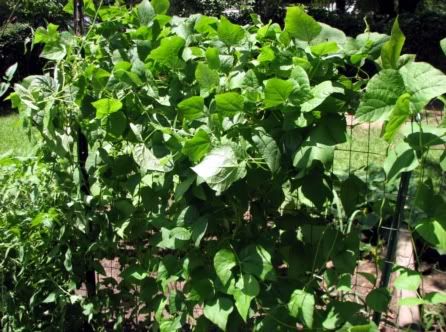 We've been enjoying basil with dinner almost every evening.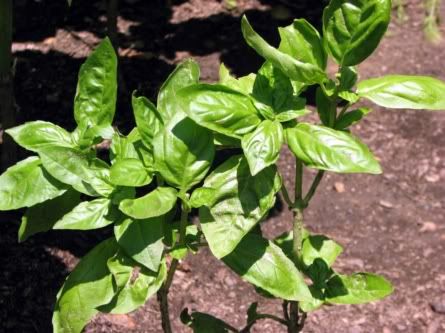 Anybody have a clue what this is? It's been growing next to my basil and I didn't weed it because it looked like it was something. It started flowering a couple of days ago.