I plan on doing my best this summer to recreate the wonderful Vietnamese subs (banh mi) we used to get at Pho Vietnam in Fort Smith. First step . . . yummy bread. I'm using this
recipe
for now until I pick up some rice flour to make true Vietnamese style baguettes.
I started early this morning to beat the heat. Here in Arkansas it already got in the high eighties this week. Baking in the oven during the afternoon would require turning on the air conditioner, and I'm not ready for that yet!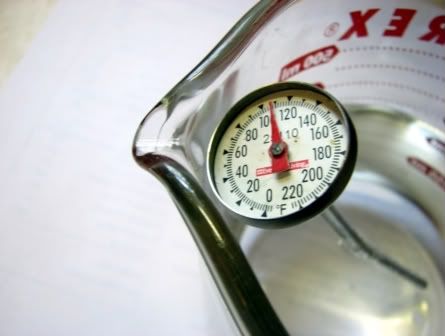 1. Heat the water to 105 to 115 degrees fahrenheit.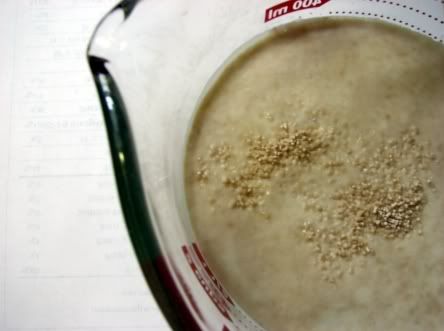 2. Sprinkle the sugar and yeast on top of the water and let sit for 5 minutes, the surface should be foamy.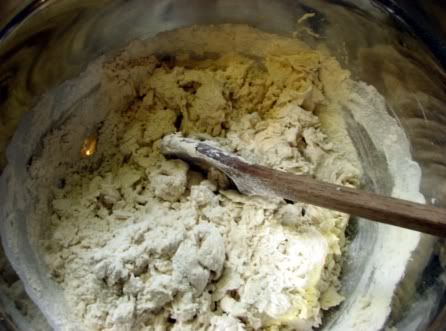 3. Pour the yeast mixture into a large bowl and mix the flour and salt in.
4. Dump the mixture onto a lightly floured work surface and knead for 8 minutes.
5. Put the dough back in the mixing bowl and cover tightly with plastic wrap.
6. Let sit for an hour an a half, or until the dough has doubled in size.
7. Divide the dough into six equal parts and shape into small loaves.
8. Cover and let sit for another 30 minutes.
9. Preheat oven to 400 degrees.
10. brush the tops of the loaves lightly with cool water.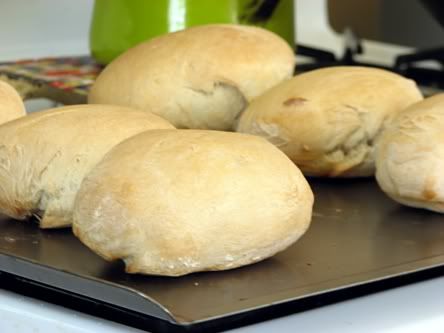 11. Bake for 30 minutes, or until golden.