Ingredients:
1/4 cup fish sauce
1 TB soy sauce
3 TB sugar
2 TB vegetable oil
2 stalks lemongrass, trimmed, small dice
2 large green onions, white and pale green parts, small dice
2 cloves garlic, small dice
1 LB pork loin, thinly sliced
Directions:
Whisk together fish sauce, soy sauce, sugar and vegetable oil.
Add lemongrass, green onions, and garlic.
Add pork and allow to marinate for an hour.
Cook under a broiler for 5 minutes on each side, basting with marinade.
Serve as filling for banh mi, or over rice or noodles, or over lettuce and herbs.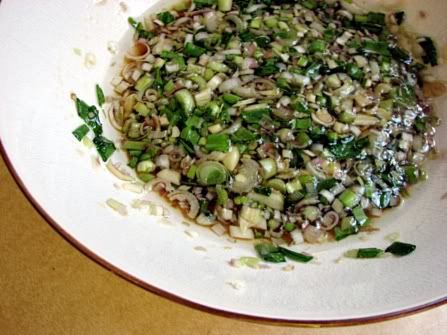 I picked up rice flour and have switched to using
this recipe
for baguettes for banh mi. I do not spray with water, as we prefer our bread to be softer for sandwiches. These turned out perfect!